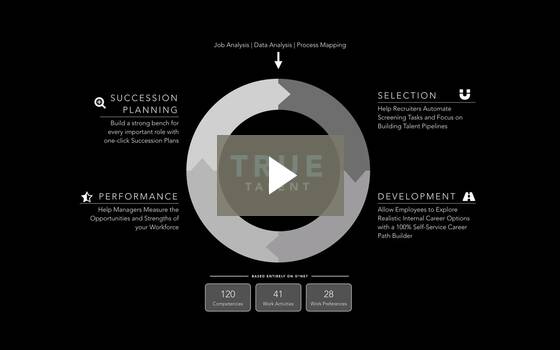 ACT

Bridge.

We connect talent to success.

Finding and keeping great people is more difficult today than ever. Your most valuable asset also poses perhaps your greatest challenge. The investment you make in talent will impact every area of your organization from customer satisfaction to profitability and growth.

At ACT Bridge, we help large organizations resolve complex talent management issues with our comprehensive system of talent solutions including job profiling, cognitive and soft skills assessment, skills gap analysis, career wellness programs and targeted training. By taking the guesswork out of hiring, ACT Bridge helps you place the right people with the right skills into the right opportunities for success.
T

alent

R

ecognition and

U

nderstanding

E

ngine™

The highly flexible, ACT Bridge cloud-based Talent Recognition and Understanding Engine™ (TRUE) equips organizations managing high volumes of talent with robust tools that enhance talent acquisition, performance, career development and succession planning to deliver a stronger workforce and encourage employee and organizational success.
Recruit and select a talented workforce. Make more objective and informed hiring decisions.
Gain clearer insight into your workforce's performance, skills gaps and training needs with TRUE Performance.
Engage and retain top talent with flexible career pathways that improve productivity and employee satisfaction.
Assess bench strength, avoid gaps in your leadership pipeline and develop qualified successors.
Our team of expert strategists works to strengthen your workforce by addressing and resolving your most pressing talent challenges.
Clients
Blog
Request a Demo
See for yourself how our TRUE Talent Suite can optimize your workforce.
DEMO